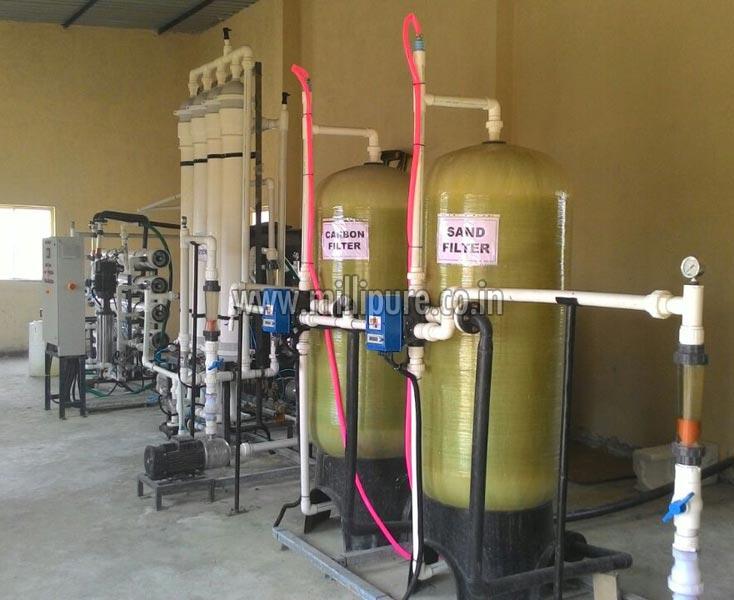 Water is life and hence, we should never waste it. Though, in today's time, we do closely the opposite. In several industries, lots of water use in different applications and a maximum of them get wasted and mix with the rivers and ponds, which even contaminate our environment and harmful to aquatic life. In an order to protect our environment from getting polluted and reduce the wastage we should recycle it with the help of a Waste Water Recycling System. The system is built on modern technology and performs the function as it says, which means it eliminates contamination, toxic, non-toxic, chemicals and other tangible and non-tangible material and cleans it for reuse.

Benefits of wastewater recycling
Water recycling will decline the diversion of freshwater from sensitive ecosystems. Plants, wildlife, and fish relying upon passable water flows to their habitats to live and reproduce. The dearth of passable flow, as a result of change for agricultural, urban, and industrial functions, will cause the decline of water quality and system health.

Recycled water may be used to produce or improve wetlands and bank (stream) habitats. Wetlands give numerous edges that embody life and bird surroundings, its quality development and fisheries breeding grounds.

Irrigation with recycled water can decrease the need for chemical fertilizers. Some nutrients persist in the water reclamation process, giving recycled water an added advantage. Many golf courses, parks, and local governments (e.g. Caltrans) have testified that fertilizer costs are reduced for landscaping that is irrigated with recycled water.

Making of nearly 200 million gallons of recycled water per day allows a substantial reduction in the Los Angeles Basin's reliance on costly imported water and helps to replenish the groundwater used by a large percentage of the area.

Important by-products, such as electricity and soil amendments, are also made during its recycling process (resources that help protect the environment, enrich the land, and improve air quality).

Next to water preservation, recycling is the only significant readily available practice that can help meet the domestic, industrial and environmental water requirement that is increasing daily.

Recycled water substitutes existing drinking water supplies for non-potable uses and is mostly available at much lower prices as compared to potable water. Local businesses and industries obtain an inexpensive, dependable water supply, providing them with an incentive to stay in the area (which is great for the economic climate and the local municipal tax base).

Making water locally helps save energy by not having to pump as much imported water. These energy savings also result in better air quality, as less energy needed to pump imported water means less fossil-fueled burned to make electricity and less greenhouse gas generation.

Qualities of a good Waste Water Recycling System Manufacturers:

-The system manufactured should be efficient as per the client's requirement
-It must be durability, easy operation and easy maintenance
-It must be manufactured with skilled and capable experts
-Their system must pass laid quality checking procedures