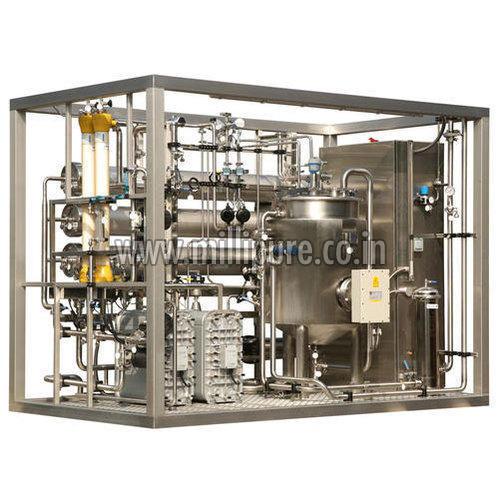 Water is essential for us to survive, and humans cannot survive without water. Safe drinking water is a necessity for living. However, consuming contaminated water may cause sickness, and even cause death. Water purification is an efficient method of making water drinkable and keeps you safe from such contamination. Water pollution is present everywhere, and water purifiers are installed to prevent water-borne diseases. The purified water generation systems are used to provide clean and safe drinking water.

This system removes all the dirt from the system and making the water safe by removing bacteria and other harmful viruses. This purified water generation system makes the water purified and prevents diseases like cholera, typhoid, etc. Water and filters should be regularly maintained and are clear of microorganisms and toxic metals that may cause life-threatening diseases. Water purifiers provide clean water to promote a healthy immune system.

Water purification can prevent harmful organisms and remove the chances of water-borne diseases. The contaminated water is unfit for drinking and keeps you sick. Here are some of the advantages of the Purified water Generation system.

Protection against Harmful Organisms
A purified water generation system prevents harmful bacteria's and viruses away and keeps you healthy. The fit body will be able to work more and can stay healthy for a longer period. However, there are several traditional methods by which water can be the cure, but they are cumbersome. Therefore, modern methods have helped to make the water purification system efficient and portable which keeps your health fit and fine.

Water Purification Removes Toxic Metals
Water is a source of different types of minerals like copper, and magnesium. If water is not purified adequately, it will generate toxic metals that are harmful to the body. Various minerals are not life-threatening, but they may react harmfully to the body. However, a water purification system should be used to decrease the risk of illness by removing heavy metals from the water.

Keeps Body Hydrated
The immune system of the human body is directly dependent on nutrients in the blood and indirectly it is made up of water. However, less consumption of water will lead to less consumption of nutrients to all the organs. Therefore proper hydration in the body will prevent harmful pathogens and toxins. Dehydration may result in headaches, digestive problems, headaches, and muscle tension. Due to this health experts recommends drinking at least eight glasses of water every day.

Immunity booster
A purified water generation system removes harmful diseases and boosts up your immunity. It also promotes healthy skin. It is also observed that many skin related diseases occur due to harmful contents in the water. Therefore, Purified Water Generation System Manufacturer is supplying quality system to boost up immunity and skincare.

Therefore, it is essential to prevent waterborne diseases and keep the body fit. Hence, it is essential to maintain your water purifier proper during times like the pandemic. The filters and membranes of a purified water generation system require regular service and maintenance. Most water purifying system brands recommend replacing filters once every year.