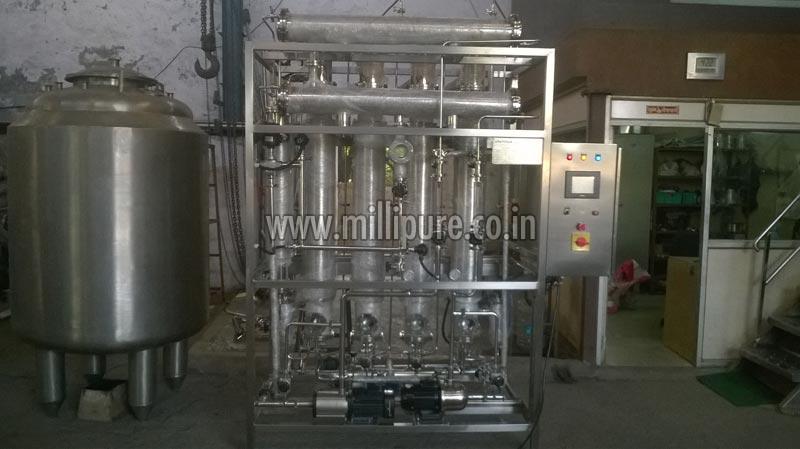 If you are engaged in purifying the liquid in large quantities, you can contact a multi column distillation plant manufacturer who is ready to answer your queries.
Do you need to purify the liquid through distillation? Yes, there are lots of manufacturers and suppliers engaged in the manufacturing of multi-column distillation plants. It is a kind of plant in the industry that is used for the purification of liquids with the help of distillation. The product includes multiple distillation columns arranged in series, each of which works out as a specific process of separation to achieve the desired purity level.
Principle
The main principle behind distillation is that the separation of liquid components depends on various boiling points.
Primary Column
In the plant, the liquid mixture is moved into the first column, which is also known as the primary or preheater column. When the mixture is heated, the explosive component with lower boiling points vaporises and increases to the top of the column.
On the primary column, the vapour is condensed as well as collected as a more purified liquid. The non-condensable gases or less unstable components are way out at the top of the column as overheads and are generally sent for more disposal and processing.
Secondary or rectification column
The condensed liquid from the primary column is then moved into the next column, called the rectification or secondary column. This column works at a higher pressure and temperature to get a more refined parting. The liquid follows up with repeated cycles of vaporisation and strengthening as it moves down the support.
The procedure continues through a series of columns, each working at different conditions, to gradually separate the liquid components with higher purity. The number of columns and their precise design depends on the work of the liquid mixture and the desired level of purification.
Widely used in different industries
Distillation plants are mainly used in various industries, including oil refining, pharmaceuticals, petrochemicals, and beverage production. They are mainly important for the making of high-purity substances such as pharmaceutical-grade water, fuel-grade alcohol, ethanol, and more speciality chemicals.
These plants need careful temperature control, pressure, and flow rates to optimise separation effectiveness. They also sometimes incorporate more features, which include heat exchangers, reboilers, condensers, reflux systems, and control instrumentation, to boost performance and maintain the desired quality of the product.
These kinds of plants play a significant role in large-scale industrial processes where the cleansing of liquids is important. They allow the separation of different mixtures into individual components, ensuring the production of high-quality products for different applications.
Find a reliable manufacturer.
To give the best products, Multi Column Distillation Plant Manufacturer can serve your needs the best. All you need to do is find a good manufacturer available in the market who is readily serving the needs of the customers. However, you should look into the product feature added to the plant. Read the cautious points and instructions for better results.