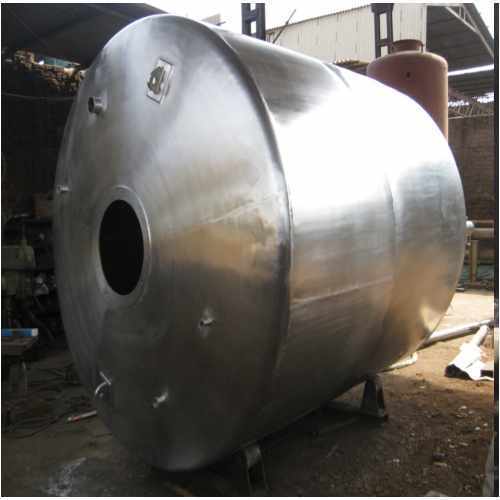 Going for organic products is not just enough to go green. You need to follow even more eco-friendly route, including conserving water and saving electricity. There are several manufacturers who offer tailored solutions for purified water storage. Water storage tanks are perfect and efficient for the same.
Today, water purification technology is flourishing with some great advancement to store the de-ionized water, like tin-plated containers, glass containers, or water storage tanks. Since, the de-ionized water is used in many applications that require best-quality of water, like food processing, pharmaceuticals, electronics, cosmetics, and other scientific laboratories.
The technology includes several processes to be completed with the utmost care. During all the essential phases, water should be stored in a proper manner to maintain its purity and integrity. Here, these purified water storage tanks play the key role and helps widely in various sectors.
The storage tank or container is the latest technique to store purified water. The size of the storage tank should be big enough to contain a lot of de-ionized water. They must provide the water for next use. It is necessary that a tank comes with a vent filter for its further purifying application.
The overall design and the material of the storage tank are vital for retaining water purity. If found misappropriate, like improper water quality and storage, it would again end up as a long-going process of water purification. De-ionized water is important in several pharmaceutical operations and industrial applications. Therefore, appropriate storage is certainly necessary so that the water used in diverse applications is of the best quality.
Added Benefits
These storage containers are highly acclaimed for their excellent features and numerous benefits. Some of the benefits include:
Ensures top performance.
Long-functional life.
Comes with a high efficiency.
They are extensively used in several industries.
Specific Facts
Mostly, all the storage tanks must be manufactured by complying with quality guidelines. They can even be Single or dual jacketed limpet tanks, which is integrated with the right insulation and stainless-steel cladding. Several storage tanks also offer options, like ceramic band heaters, electrical immersion heaters and industrial steam. Widely, all the parts of these storage tanks are composed of stainless steel. Not only this, all the wetted surfaces within the tanks are electro-polished internally. The capacity of a tank varies from 100 to 20,000 litres.