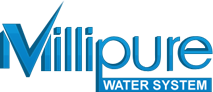 Ion-exchange resin is an organic compound that is used to remove dissolved particles from a liquid. They usually adsorb ions under specific conditions and release them. The well-known example is seen in water-softening. In the softening process, the calcium ions are removed from the water, discharging sodium ions. Customarily, a resin is regenerated by washing it in a strong salt solution. These resins are widely used for purification of metal recovery, chemicals and other analytical techniques.
Water treatment experts generally make use of these special resins to remove certain ions and exchange them with others in the process of softening. The end result is that it considerably reduces dissolved ions in any liquid. Since, these unique ion-exchange resins enact the role of a sponge by accumulating impurities either through the exchange or transfer of ions dissolved in water.
Types and Uses of Resins
There are two types of ion exchange resins, namely cation resins that exchange positive ions, and anion resins that exchange negative ions. They are typically placed into tanks in which waste water or metropolitan water is to be filtered. The resins can be cleaned with chemicals or regenerated to be reused to treat water or any liquid. The regeneration process of the resin termed as exchange or service deionization can happen either on site or off site. The working principle of the resin is to remove or exchange unwanted ions from the liquid and transfer them with desirable ones. They are extensively used to ensure the quality and purity of water in pharmaceutical industries, manufacturing plants and nuclear power generation facilities.
Other Application
These resins have also been used to remove other ions such as cadmium, copper and lead. Additionally, they are regularly used to treat industrial wastewater with appropriate municipal sewer discharge or to enable the reuse of wastewater. This innovative technique helps greatly in the recycling of wastewater. It is budget-friendly, secure and trustworthy.
Not only this, they work extremely well in circumstances that need ultra-pure water. For instance, it is required in the case of a boiler in power plant or scientific laboratory or semiconductor producing industry or galvanic industry. They are highly reliable for water purification within the mining industry, industrial chemical processing chemicals, and in the food and beverage industry. It is one of the latest advancements in water purification technology and can be utilized in any large-scale water treatment process.