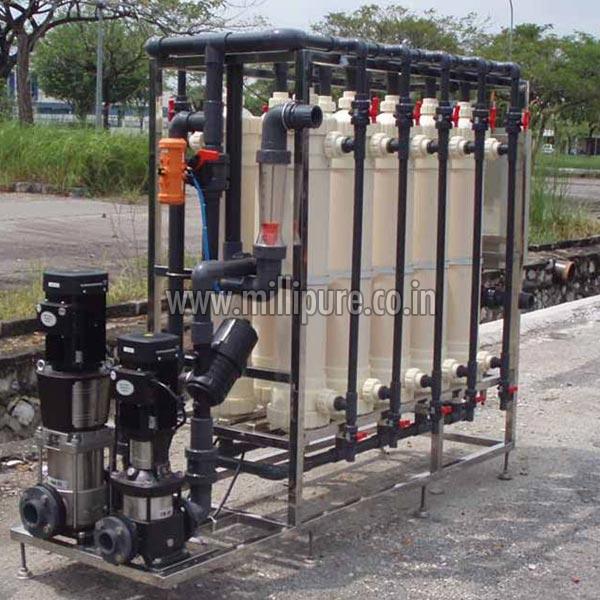 Ultrafiltration Plant is playing an important role in cleaning the water. Get the best products online.
When it comes to wastewater treatment, advanced machinery is required to complete the process. For recycle and making the water reusable, ultrafiltration (UF) is used and having no physical solids. Ultrafiltration Plant Manufacturer India is assuring for the best product.

Membrane filtration
At first, it is essential to select a good quality membrane factor in the system of the water filter. A useful membrane filter will produce water that is virtually free from any dangerous biological form. Here, the performance is featured by reduction of hardness, removal of color, and organic pollutants decrease. The conversion of the energy and salt rejection performance is an essential fact.

A quality water filter must take away chemicals which include pesticides, trihalomethanes, herbicides, lead, mercury, chlorine, cryptosporidium, giardia cysts, bad taste and odor, and fine residue. A carbon block filter is used in the quality water filter system that can decrease the chlorine taste and odor. Whenever required, the carbon block filter cartridge. It works for the water cleanup of up to 150,000 gallons.

Formation of Ultrafiltration membranes

Ultrafiltration membranes can be prepared from the inorganic and organic (polymer) stuff. There are different kinds of polymers and added materials utilized for the manufacture of UF membranes. The option of the given polymer as membrane stuff depends on the particular properties which include molecular weight, chain interaction, and chain flexibility. The stuff materials are polysulfone, sulfonated polysulfone, polyethersulfone, polyvinylidene fluoride, polyacrylonitrile, polyimide, polyetherimide, cellulosic, aliphatic polyamides, and polyetherketone. Zirconia and alumina are essentially the inorganic material used.

The formation of the UF membrane can be equally asymmetric or symmetric. The width of the symmetric membrane remains from 10 to 200 µm. The thickness of the membranes finds out the resistance to mass transfer. High membrane thickness ends in better rates of permeation.

Ultrafiltration membranes have an asymmetric construction, which includes very dense skin with a thickness of 0.1 to 0.5 µm assisted by a porous sublayer having a width of about 50 to 150 µm. The ability to mass transfer is greatly determined by thin to the player.

Ultrafiltration Plants

Milli Pure offered Ultrafiltration Plants are manufactured with a personalized facility under the management of professionals. They make sure to give the best quality control and assure that Ultrafiltration Plants are passing up the laid quality checking process. The plants are highly appreciated for the better efficiency, corrosion-resistant, toughness, easy operation and simple maintenance thus turns us as the ultimate option as Ultrafiltration Plants exporters in India to our valued clientele. They are providing the top quality Ultrafiltration Plants at competitive cost offered in the market.

Recycled water can commonly be used for different ideas which include cooling or boiler tower feed water supplementation, washing equipment, pH adjustment, hardstands and vehicles, protection from fire, process rinse water or processing water for construction lines in manufacturing sectors, flushing toilet, controlling the construction activities and concrete mixing.